In 2018 so far, a lot of good books have been released! So here is my list for my most anticipated releases for June, July and August! Some of these books have already been published!
June 5th, 2018
Smoke in the Sun by Renee Adeidh (G.P. Putnam & Sons)  

The highly anticipated sequel to Flame in the Mist–an addictive, sumptuous finale that will leave readers breathless from the bestselling author of The Wrath and the Dawn
After Okami is captured in the Jukai forest, Mariko has no choice–to rescue him, she must return to Inako and face the dangers that have been waiting for her in the Heian Castle. She tricks her brother, Kenshin, and betrothed, Raiden, into thinking she was being held by the Black Clan against her will, playing the part of the dutiful bride-to-be to infiltrate the emperor's ranks and uncover the truth behind the betrayal that almost left her dead.
With the wedding plans already underway, Mariko pretends to be consumed with her upcoming nuptials, all the while using her royal standing to peel back the layers of lies and deception surrounding the imperial court. But each secret she unfurls gives way to the next, ensnaring Mariko and Okami in a political scheme that threatens their honour, their love and very the safety of the empire. 
Whisper of the Tide by Sarah Tolcser (Bloomsbury)

Caro and Markos have settled into a routine: Wake up, eat breakfast, and try to figure out who might attempt to assassinate Markos today . . . so the currents aren't exactly calm. Markos is in constant danger, and his claim to the throne is shaky without the support of an army. But then a powerful Archon offers Markos the military might he needs in exchange for marrying his daughter. Markos and Caro must decide which is more important: their love for each other or the fate of Akhaia.
With shipwrecks, lost treasure, old and new enemies, dark magic, and breathtaking romance, Sarah Tolcser weaves another epic story about chasing your fate and charting your own course.
City of Bastards by Andrew Shwarts (Disney Hyperion)

While war rages in her Western homeland, Tilla of House Kent is far away, safely cloistered as a ward of the King in Lightspire. She's best friends with the Princess, treated like nobility, and is even given a spot at the prestigious University, where only the Kingdom's finest are educated. And yet, she finds herself unhappy, haunted by memories of her beloved brother, Jax, and plagued by a deeper sense of uncertainty, of not fitting in.
Her boyfriend, Zell, who is now a recruit for the City Watch, puts on a brave face to hide the pain of leaving behind his Zitochi identity, while Princess Lyriana, stripped of her role as Mage, has begun rebelling against her conservative upbringing: drinking, partying, and hooking up with random boys.
Then, Tilla returns to her quarters one night to find the cold body of her roommate. The girl was the daughter of an Eastern diplomat, well-known to be troubled, so the school has no trouble ruling it a suicide and sweeping it under the rug. Tilla doesn't buy it. And despite the urging of just about everyone in her life, she can't let it go. She digs deeper, along with Zell, Lyriana, and the Archmagus-to-be Ellarion, unearthing a conspiracy that goes from the highest of the nobility to the most dangerous depths of its criminal underbelly…and whose sinister mastermind is a face all too familiar.
June 11th
Rage by Cora Cormack (Tor Teen)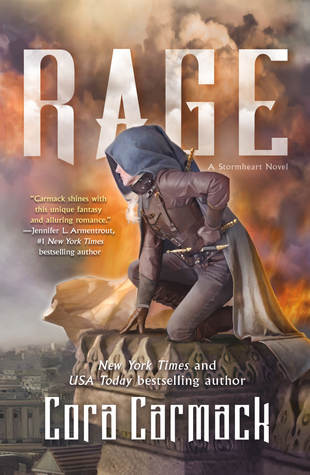 New York Times bestselling author Cora Carmack's young adult debut series: the second in a captivating new YA fantasy/romance series perfect for fans of Victoria Aveyard
Princess or adventurer.
Duty or freedom.
Her Kingdom or the Stormhunter she loves.
If Aurora knows anything, it's that choices have consequences. To set things right, she joins a growing revolution on the streets of Pavan.
In disguise as the rebel Roar, she puts her knowledge of the palace to use to aid the rebellion. But the Rage season is at its peak and not a day passes without the skies raining down destruction. Yet these storms are different—they churn with darkness, and attack with a will that's desperate and violent.
This feels like more than rage.
It feels like war.
June 12th, 2018
Soulstruck by Natasha Sinel (Sky Pony Press)   

Seventeen-year-old Rachel Ferguson is trying to get struck by lightning. Hopefully it will lead to finding her soul mate, like it did for her mother. And then maybe her mom will be as devoted to her as she is to her lightning strike survivors group.
When Rachel discovers a journal written by her mother's soul mate?the man she thought was her father?she begins to question everything she's always believed, including soul mates, fate, and even her mother. No longer sure of its power, she decides to quit chasing lightning.
Rachel feels abandoned and alone?her best friend has ditched her, her boyfriend has dumped her, and a confrontation with her mom only made things worse. At least she still has her friend Jay?in fact, their growing attraction to each other seems to be the only good thing happening.
But when her relationship with Jay starts to unravel, too, the impulse to get struck by lightning resurfaces.
And there's a thunderstorm coming.
Set in a small Cape Cod beach town in the off-season, Soulstruck is about the search for love and the risk of losing it while waiting for destiny to happen.
June 19th, 2018
Chemistry Lessons by Meredith Goldstein (HMH)
From advice columnist Meredith Goldstein, a dazzling, romantic, and emotionally resonant YA debut about a teen science whiz in Cambridge, Massachusetts, who tries to crack the chemical equation for lasting love and instead wreaks havoc on herself and the boys in her life.
For seventeen-year-old Maya, the equation for happiness is simple: a dream internship at MIT + two new science nerd friends + a perfect boyfriend = one amazing summer. Then Whit dumps her out of the blue. Maya is miserable until she discovers that her scientist mother, before she died, was conducting research on manipulating pheromones to enhance human attraction. If Maya can finish her mother's work, maybe she can get Whit back. But when her experiment creates chaos in her love life, she realizes that maybe love and loss can't be understood using the scientific method. Can she learn to trust the unmeasurables of love and attraction instead?
June 26th, 2018
The Emerald Sea by Richelle Mead (Razorbill)

The dazzling conclusion to #1 New York Times bestselling author Richelle Mead's The Glittering Court series.
Meet Tamsin, the Glittering Court's hard-angled emerald. Her outsized aspirations make her a fierce competitor, rising to the top of the ranks. But when the ship she boards for the New World is tragically lost at sea, she is quite literally thrown off-course.
July 3rd, 2018
The Letting Go by Deborah Markus (Sky Pony Press)  

Everyone Emily has ever loved has been brutally murdered. The killer has never been caught, but Emily knows who's responsible.
She is.
It's the only possible explanation. Emily is the one thing all the victims have in common, which can only mean that someone—or something—is killing them to make her suffer.
Determined never to subject another person to the same horrible fate as her parents, friends, and pets, Emily sequesters herself at a private boarding school, keeping her classmates at a distance with well-timed insults and an unapproachable air. Day after day, she loses herself in the writing of Emily Dickinson—the poet makes a perfect friend, since she's already dead.
Emily's life is lonely, but it's finally peaceful. That is, until two things happen. A corpse appears on the steps of the school. And a new girl insists on getting close to Emily—unknowingly setting herself up to become the killer's next victim.
Smoke and Iron by Rachel Caine (Berkley Books) 

To save the Great Library, the unforgettable characters from Ink and Bone, Paper and Fire, and Ash and Quill put themselves in danger in the next thrilling adventure in theNew York Times bestselling series.
The opening moves of a deadly game have begun. Jess Brightwell has put himself in direct peril, with only his wits and skill to aid him in a game of cat and mouse with the Archivist Magister of the Great Library. With the world catching fire, and words printed on paper the spark that lights rebellion, it falls to smugglers, thieves, and scholars to save a library thousands of years in the making…if they can stay alive long enough to outwit their enemies.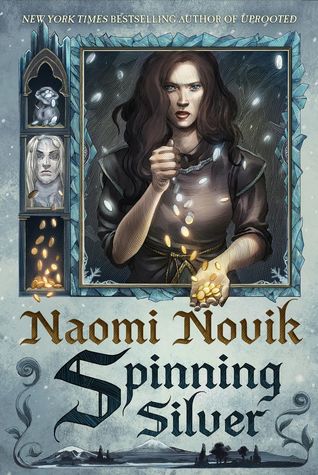 Miryem is the daughter and granddaughter of moneylenders… but her father isn't a very good one. Free to lend and reluctant to collect, he has loaned out most of his wife's dowry and left the family on the edge of poverty–until Miryem steps in. Hardening her heart against her fellow villagers' pleas, she sets out to collect what is owed–and finds herself more than up to the task. When her grandfather loans her a pouch of silver pennies, she brings it back full of gold.
But having the reputation of being able to change silver to gold can be more trouble than it's worth–especially when her fate becomes tangled with the cold creatures that haunt the wood, and whose king has learned of her reputation and wants to exploit it for reasons Miryem cannot understand.
Beast: A Tale of Love and Revenge by Lisa Jensen (Candlewick Press)
They say Château Beaumont is cursed. But servant-girl Lucie can't believe such foolishness about handsome Jean-Loup Henri Christian LeNoir, Chevalier de Beaumont, master of the estate. The chevalier's cruelty is soon revealed, however, and Lucie vows to see him suffer. A wisewoman grants her wish, with a spell that transforms Jean-Loup into monstrous-looking Beast, reflecting the monster he is inside.
But Beast is nothing like the chevalier. Jean-Loup would never patiently tend his roses; Jean-Loup would never attempt poetry; Jean-Loup would never express remorse for the wrong done to Lucie. Gradually, Lucie realizes that Beast is an entirely different creature from the handsome chevalier, with a heart more human than Jean-Loup's ever was.
Lucie dares to hope that noble Beast has permanently replaced the cruel Jean-Loup — until an innocent beauty arrives at Beast's château with the power to break the spell.
Lisa Jensen's multilayered novel will make you question all you think you know about beauty, beastliness, and happily ever after.
Bright We Burn by Kiersten White (Delacorte)

Haunted by the sacrifices he made in Constantinople, Radu is called back to the new capital. Mehmed is building an empire, becoming the sultan his people need. But Mehmed has a secret: as emperor, he is more powerful than ever . . . and desperately lonely. Does this mean Radu can finally have more with Mehmed . . . and would he even want it?
Lada's rule of absolute justice has created a Wallachia free of crime. But Lada won't rest until everyone knows that her country's borders are inviolable. Determined to send a message of defiance, she has the bodies of Mehmed's peace envoy delivered to him, leaving Radu and Mehmed with no choice. If Lada is allowed to continue, only death will prosper. They must go to war against the girl prince.
But Mehmed knows that he loves her. He understands her. She must lose to him so he can keep her safe. Radu alone fears that they are underestimating his sister's indomitable will. Only by destroying everything that came before–including her relationships–can Lada truly build the country she wants.
Claim the throne. Demand the crown. Rule the world.
July 24th, 2018 
Grace and Fury by Tracey Banghart (Little, Brown) 

In a world where women have no rights, sisters Serina and Nomi Tessaro face two very different fates: one in the palace, the other in prison.
Serina has been groomed her whole life to become a Grace–someone to stand by the heir to the throne as a shining, subjugated example of the perfect woman. But when her headstrong and rebellious younger sister, Nomi, catches the heir's eye, it's Serina who takes the fall for the dangerous secret that Nomi has been hiding.
Now trapped in a life she never wanted, Nomi has only one way to save Serina: surrender to her role as a Grace until she can use her position to release her sister. This is easier said than done. A traitor walks the halls of the palace, and deception lurks in every corner. But Serina is running out of time, imprisoned on an island where she must fight to the death to survive and one wrong move could cost her everything.
July 31st, 2018
The Impossibility of Us by Katy Upperman (Swoon Reads)

The last thing Elise wants is to start her senior year in a new town. But after her brother's death in Afghanistan, she and her mother move from San Francisco to a sleepy coastal village.
When Elise meets Mati, they quickly discover how much they have in common. Mati is new to town too, visiting the U.S. with his family. Over the course of the summer, their relationship begins to blossom, and what starts out as a friendship becomes so much more.
But as Elise and Mati grow closer, her family becomes more and more uncomfortable with their relationship, and their concerns all center on one fact—Mati is Afghan.
Beautifully written, utterly compelling, and ultimately hopeful, THE IMPOSSIBILITY OF US asks—how brave can you be when your relationship is questioned by everyone you love?
Heart of Thorns by Bree Barton (Katherine Tegan Books)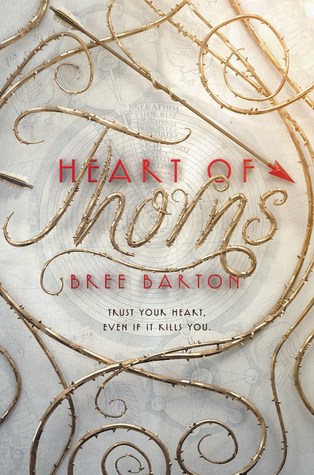 In the ancient river kingdom, touch is a battlefield, bodies the instruments of war. Seventeen-year-old Mia Rose has pledged her life to Hunting the Gwyrach: women who can manipulate flesh, bones, breath, and blood.
Not women. Demons. The same demons who killed her mother without a single scratch.
But when Mia's father suddenly announces her marriage to the prince, she is forced to trade in her knives and trousers for a sumptuous silk gown. Only after the wedding goes disastrously wrong does she discover she has dark, forbidden magic—the very magic she has sworn to destroy.
Bree Barton's HEART OF THORNS trilogy, pitched as Graceling meets Pride and Prejudice, is the story of a girl desperately seeking the truth about her body's powers and desires. Mia must challenge everything she thought she knew about humans, magic, and most of all, love.
Sea Witch by Sarah Henning (Katherine Tegan Books) 

Everyone knows what happens in the end.
A mermaid, a prince, a true love's kiss.
But before that young siren's tale, there were three friends.
One feared, one royal, and one already dead.
Ever since her best friend, Anna, drowned, Evie has been an outcast in her small fishing town. A freak. A curse. A witch.
A girl with an uncanny resemblance to Anna appears offshore and, though the girl denies it, Evie is convinced that her best friend actually survived. That her own magic wasn't so powerless after all. And, as the two girls catch the eyes—and hearts—of two charming princes, Evie believes that she might finally have a chance at her own happily ever after.
But her new friend has secrets of her own. She can't stay in Havnestad, or on two legs, unless Evie finds a way to help her. Now Evie will do anything to save her friend's humanity, along with her prince's heart—harnessing the power of her magic, her ocean, and her love until she discovers, too late, the truth of her bargain.
The rise of Hans Christian Andersen's iconic villainess is a heart-wrenching story of friendship, betrayal, and a girl pushed beyond her limits—to become a monster.
The Darkest Legacy by Alexandra Bracken (Disney Hyperion)
Don't miss the hotly-anticipated new novel in the New York Times bestselling Darkest Minds series by Alexandra Bracken, just in time for the major motion picture adaptation of The Darkest Minds, starring Amandla Stenberg and Mandy Moore! Told through the eyes of beloved character Zu, now seventeen, this harrowing, standalone story of resilience, resistance, and reckoning will thrill loyal fans and new readers alike.
August 1st, 2018
Ruin of Stars by Lindsey Miller
 (Sourcebooks Fire)
As Opal, Sal finally has the power, prestige, and most importantly the ability to hunt the lords who killed their family. But Sal has to figure out who the culprits are before putting them down. Which means trying to ignore the fact that Elise is being kept a virtual prisoner, and that the queen may have ulterior motives.
And the tales coming out of north are baffling. Talk of dark spirits, missing children, and magic abound. As Sal heads north toward their ruined homeland and the lords who destroyed everything, they learn secrets and truths that can't be ignored.
Strange Grace by Tessa Gratton (Margaret McElldry Books)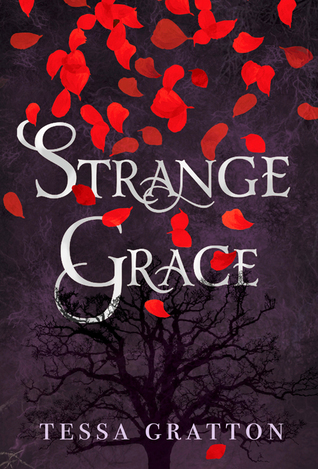 Once, a witch made a pact with a devil. The legend says they loved each other, but can the story be trusted at all? Find out in this lush, atmospheric fantasy novel that entwines love, lies, and sacrifice.Long ago, a village made a bargain with the devil: to ensure their prosperity, when the Slaughter Moon rises, the village must sacrifice a young man into the depths of the Devil's Forest.Only this year, the Slaughter Moon has risen early.
Bound by duty, secrets, and the love they share for one another, Mairwen, a spirited witch; Rhun, the expected saint; and Arthur, a restless outcast, will each have a role to play as the devil demands a body to fill the bargain. But the devil these friends find is not the one they expect, and the lies they uncover will turn their town—and their hearts—inside out.
August 7nd, 2018
These Rebel Waves by Sarah Raasch (Balzer and Bray)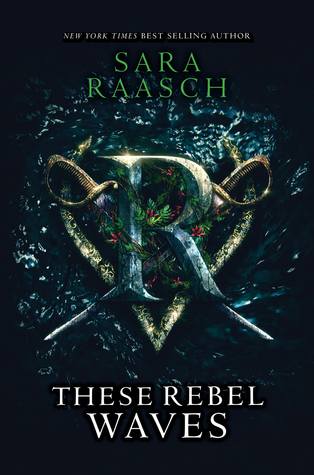 Inspired by the Spanish Inquisition, Raasch's duology takes place on the magic-rich island of Grace Loray, which five years ago overthrew its oppressor country, Argrid. Argrid is a country ruled by religion and has an inherent fear of Grace Loray's enchanted properties. So, when an Argridian delegate vanishes during peace talks, the country quickly places blame on Grace Loray's people and their magic.
Trapped in the middle of this reinvigorated war are three teenagers: There's Adeluna, a soldier who helped overthrow Argrid; Devereux, a pirate, or "Stream Raider," who deals in magic and becomes a target in the Argridian diplomat's abduction; and Benat, the Crown Prince of Argrid and a heretic, who is obsessed with Grace Loray's magic.
Echoes by Alice Reed (Entangled Teen)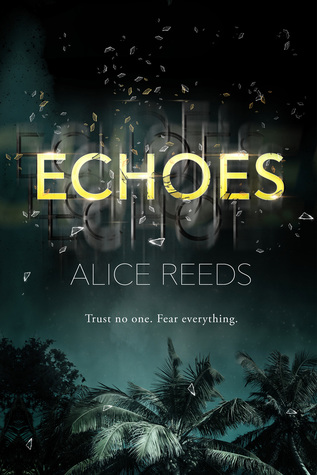 They wake on a deserted island. Fiona and Miles, high school enemies now stranded together. No memory of how they got there. No plan to follow, no hope to hold on to.
Each step forward reveals the mystery behind the forces that brought them here. And soon, the most startling discovery: something else is on the island with them.
Something that won't let them leave alive.
Echoes is a thrilling adventure about confronting the impossible, discovering love in the most unexpected places, and, above all, finding hope in the face of the unknown.
August 21st, 2018
Spendor and Spark by Mary Tarantara (Margaret K. McElderry Books)  

In this exciting follow-up to Shimmer and Burn, Faris has given up love to save her sister's life and the dying kingdom of Avinea, but will her sacrifices be enough to overcome the poisoned magic and villains surrounding her on all sides?
The fight is just beginning.
Faris has been forced to give up the man she loves for a dangerous but necessary alliance. Her loyalty is bound by a powerful spell to his future bride, the villainous Bryn. And her mother's powerful spell that could be the key to saving Avinea fights with poisoned magic for control of her heart.
None of that matters though because everything Faris has done has been for Cadence, the little sister she's been trying to rescue from the king's slavery. Now they're finally reunited, but Cadence has a gut-wrenching confession: she remembers everything from while she was under the king's enchantment, and knows Faris didn't take her place when she could have. She wants nothing to do with her.
Heartbroken, Faris focuses on tracking Merlock, the king who must be killed to stop The Burn, by manipulating her mother's spell through her dreams. Before long though, Faris realizes these aren't normal dreams, they might just be real, and they may show her a way to kill Merlock herself.
But there are things darker than poison that lie in The Burn, and not even the spell deep in Faris's chest can stop them. Faris will again be faced with impossible choices. Does she risk everything to save Avinea, even if she might lose North and further betray her sister's trust? Or does she succumb to the poison inside that begs her to think this time, finally, of herself?
Toil & Trouble by Various YA Authors (Harlequin Teen)

A young adult fiction anthology of 17 stories featuring contemporary, historical, and futuristic stories featuring witchy heroines who are diverse in race, class, sexuality, religion, geography, and era.
Are you a good witch or a bad witch?
Glinda the Good Witch. Elphaba the Wicked Witch. Willow. Sabrina. Gemma Doyle. The Mayfair Witches. Ursula the Sea Witch. Morgan le Fey. The three weird sisters fromMacbeth.
History tells us women accused of witchcraft were often outsiders: educated, independent, unmarried, unwilling to fall in line with traditional societal expectations.
Bold. Powerful. Rebellious.
A bruja's traditional love spell has unexpected results. A witch's healing hands begin to take life instead of giving it when she ignores her attraction to a fellow witch. In a terrifying future, women are captured by a cabal of men crying witchcraft and the one true witch among them must fight to free them all. In a desolate past, three orphaned sisters prophesize for a murderous king. Somewhere in the present, a teen girl just wants to kiss a boy without causing a hurricane.
From good witches to bad witches, to witches who are a bit of both, this is an anthology of diverse witchy tales from a collection of diverse, feminist authors. The collective strength of women working together—magically or mundanely–has long frightened society, to the point that women's rights are challenged, legislated against, and denied all over the world. TOIL & TROUBLE delves deep into the truly diverse mythology of witchcraft from many cultures and feminist points-of-view, to create modern and unique tales of witchery that have yet to be explored.
Seafire by Natalie C. Parker (Razorbill) 

The first in a heart-stopping trilogy that recalls the undeniable feminine power of Wonder Woman and the powder-keg action of Mad Max: Fury Road , Seafire follows the captain of an all-female ship intent on taking down a vicious warlord's power fleet.
After her family is killed by corrupt warlord Aric Athair and his bloodthirsty army of Bullets, Caledonia Styx is left to chart her own course on the dangerous and deadly seas. She captains her ship, the Mors Navis, with a crew of girls and women just like her, whose lives have been turned upside down by Aric and his men. The crew has one misson: stay alive, and take down Aric's armed and armored fleet.
But when Caledonia's best friend and second-in-command just barely survives an attack thanks to help from a Bullet looking to defect, Caledonia finds herself questioning whether or not to let him join their crew. Is this boy the key to taking down Aric Athair once and for all…or will he threaten everything the women of the Mors Navis have worked for?
Pairing gorgeous prose with heart-stopping action, Seafire reminds us of the importance of sisterhood and unity in the face of oppression and tyranny.