As long as I can remember I've been reading, so here is my Top 10 Books of all time. They aren't listed in a specific order because I love them all <3
Hoe overleef ik … – Francine Oomen
This is a Dutch series which I read when I was a kid. I loved this series so much and every time a new book came out I hurried to the store to pick it up! It's a coming of age story that tells the tale of Rosa who is wondering how to survive – which means Hoe overleef ik in Dutch – life.
   Harry Potter series – J.K. Rowling
Of course, this one had to be on the list! When the books first came out, I was very young and my parents used to read me the translated version. When I got a bit older I was able to read them myself and now I'm re-reading them (slowly) all in English! I just love love love this series!
The Fault in Our Stars – John Green
I've read this one twice now and each time I fell in love a bit more with the book! I love Hazel's and Gus' story. Every time I read this my emotions run high, but that to me means that's very well written. I know for sure that this book will be read again in the future!
Twilight series – Stephanie Meyer
This series I read when I was in high school and because of this series I started to read in English. I read the first three books in Dutch and the fourth one wasn't out in Dutch yet, but it was in English. So I went to Nijmegen and I went to literally every bookstore. The last one had the English copy and I was so happy! I read it quite quickly for my first English book and I remember just loving it a lot! This series will always hold a special place in my hard.
Eon and Eona – Allision Goodman
My best friend recommended me this series and after months of recommending I finally bought them and finished both in two days! I love how this story unfolds and I love the main character a lot. This will also be on my list to re-read soon!
Shatter Me series – Tahereh Mafi
Another series I finish in a few days! I fell in love right from the start with these books. I love the way Juliette develops herself throughout the books and her relationship with Warner and Adam. I'm really looking forward to starting the new book in the series <3
The Book Thief – Markus Zusak
I've always found things about the second world war interesting, so I knew going into this book it would draw my interest. Once I started reading it, I wasn't able to put it back down. I fell in love! And the fact that it was narrated by Death made the book even better! Also, I love that it is a stand-alone because we see so many series these days that reading a stand-alone is always welcome.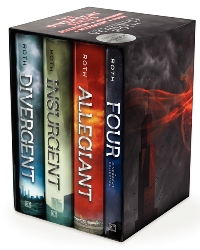 Divergent Series – Veronica Roth
Even though I truly loved the first one, liked the second one and liked half of the last one, it's still one of my favourites. I fell in love with this world and the ending was fitting for the books. I loved reading about Tris and Four and their adventure.
13 Reason Why – Jay Asher
With this book, I discovered a new type of genre: Sick Lit and this book definitely fits that! I knew this would be a hard pill to swallow and I can remember reading this and be shocked by Hannah's story. That's the main reason why I love this book; it's provocative and sometimes that's exactly what you need to read.
Vampire Academy – Richelle Mead
This is also one of my favourite series of all time! I love love love these books. I remember after finishing the third book, I was shouting to the book because I didn't agree with what was happening. I had to get the next book because I needed to know what was going to happen next. From page 1 I fell in love with these books and I really want to return to this world soon!
<3 Samantha